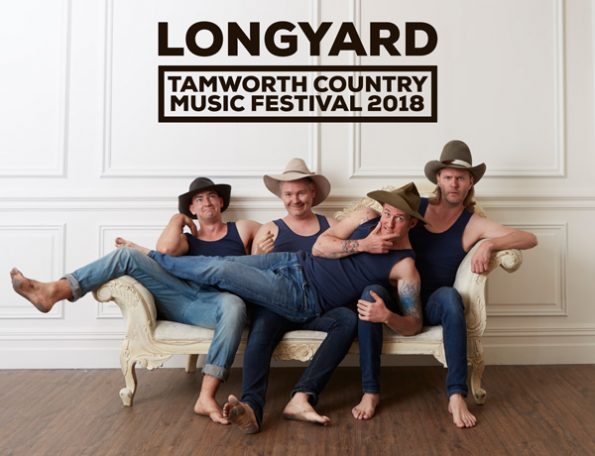 The Longyard, traditional habitat of The Pigs, present Tamworth's favourites.. The Pigs!
These shows are the stuff of LEGEND.. The Longyard present The Pigs in full party mode!
Now in their twelfth (1..2.. 12th) year in Tamworth The Pigs return to The Longyard for three (3) nights of awesome fun & music.
Need to know more…
The Pigs play hillbilly pop and all things good! With a tempered history spanning 4 albums, one EP, Golden Guitar Nominations, world tours and sore feet, the band is known for its dynamic and entertaining live performances.
With double bass, acoustic guitars, mandolin, stand up drums, banjo, big bluegrass harmonies & blue singlets The Pigs developed their unique sound on the family homestead in a little country town called Balmain in 2004.
Now, their hilarious original anthems, Macho Moisturiser and Hey Christina are sung from Berlin to Bendigo and their ability to transform hit songs into downright footstompers is legendary.
See ewe soon!!
How to get tickets?
Online: Click the 'ticket' button on the show you're keen on going to on the listings below.
Phone: Call 02 6701 8400 and have yer credit card ready
In Person: Visit The Longyard bottle shop with cash or credit card