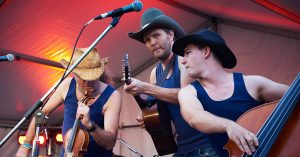 Holy smokes.. This'll be big! Fireworks n'all!
Looking forward to visitin' beautiful Inverell to headline the finale day of their Spectacular! See ewe there…
Campbell Park, Inverell
Date: 28/10/2017
Time: 7.45pm
Campbell Park, Inverell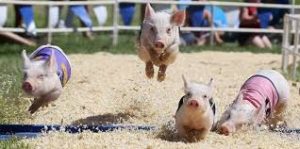 Tiny and beautiful Nindigully, in South Western Queensland, is famous fir its excellent folk and monumentally huge PIG RACING weekend in November… and us Pigs are hugely honoured to be involved. After we run 'round n 'round n 'round with these little buggers, we'll be performing and drinkin' Beer.
Sounds like fun! Join us folks!!
Nindigully Pub
Nindigully Pubs Annual World Famous Pig Races
Date: 25/11/2017
Time: 6:30pm