This year at Tamworth.. Us Pigs are providin' two unique ways of seein' us in action..

Starring The Pigs with Special Guests Pete Denahy, Fanny Lumsden &… PAR PIG!
Sorta like the Grand Ole Opry.. but Piggier!
find out more…
and of course our traditional home…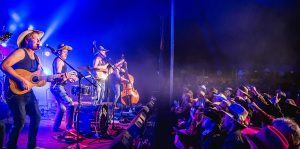 The Pigs present three (3) 'uge nights in our traditional Tamworth home… The Longyard!!